Feiern, lachen, tanzen: Mit unserem Musikfeuerwerk zum Schützenfest haben wir gute Stimmung gemacht und die Veranstaltung in ein wahres Freudenfest verwandelt. Für uns war die Vorbereitung eine kleine Herausforderung, aber kein Hindernis. Schließlich engagieren wir uns im Sinne unserer Kunden und bieten dafür das perfekte Sortiment! Wer möchte, kann bei uns auch Feuerwerk online kaufen.
Unser Einsatz hat sich auch in Müden Aller gelohnt: Spaß ohne Ende, lockere Atmosphäre und eine Wahnsinns-Stimmung. Fun und Feuerwerk, so lässt sich das Musikfeuerwerk zum Schützenfest am besten beschreiben.
Ein Feuerwerk zum Schützenfest – für uns genau das Richtige
Am 02.07.2023 buchte uns der Schützenverein Müden für ein Feuerwerk zum Volksfest im niedersächsischen Müden. Ein Schützenfest brauchte unsere Unterstützung. Ob wir diese Herausforderung annahmen? Na klar! Wir sind Profis in Sachen Feuerwerk und engagieren problemlos auch ein Großfeuerwerk.
Der Platz, auf dem das Fest stattfinden sollte, bot Potenzial und entfachte unsere Kreativität. Ein Musikfeuerwerk sollte es sein, genau unser Ding! Wer ein besonderes Spektakel selbst zusammenstellen möchte, kann Feuerwerk online kaufen. Unser Angebot ist vielfältig und bei Bedarf beraten wir einfallsreich und mit Expertise.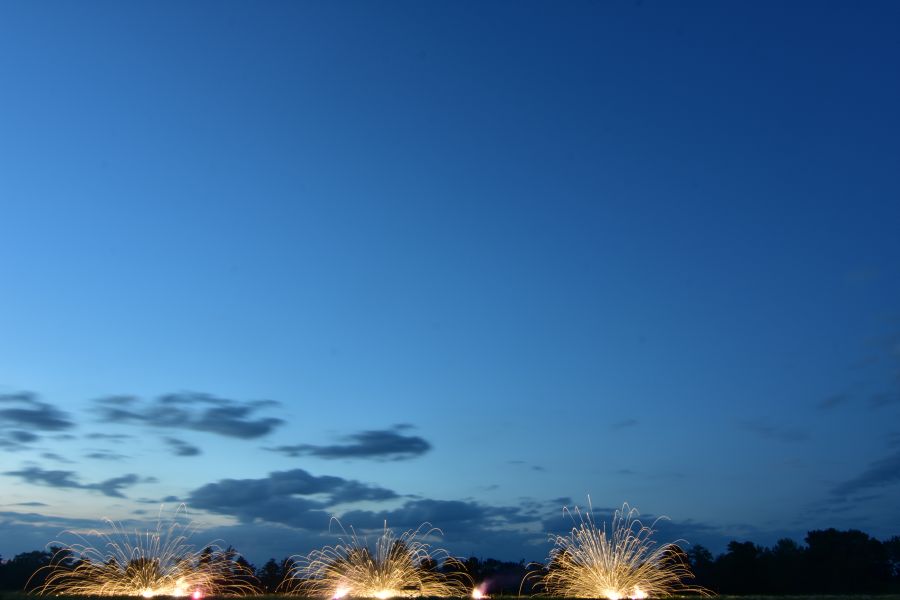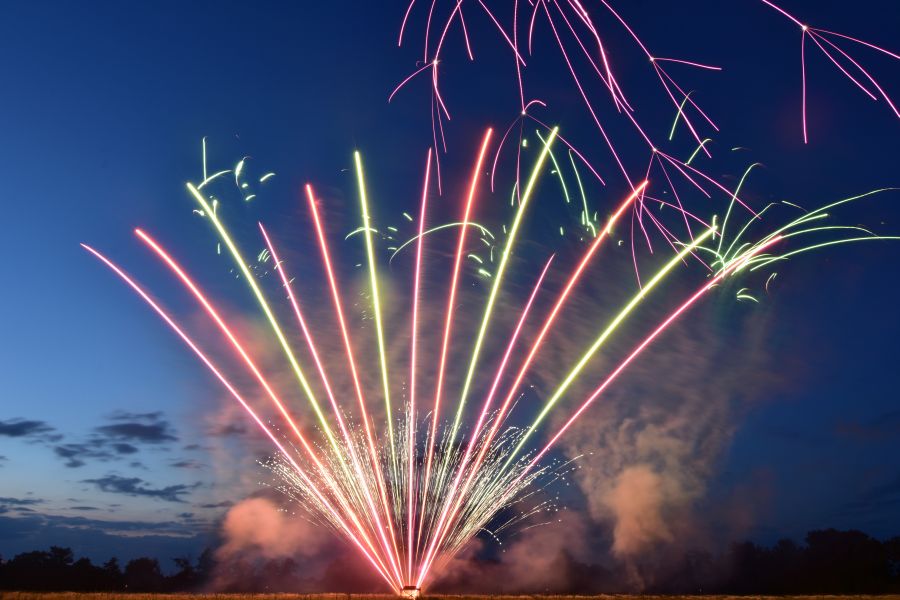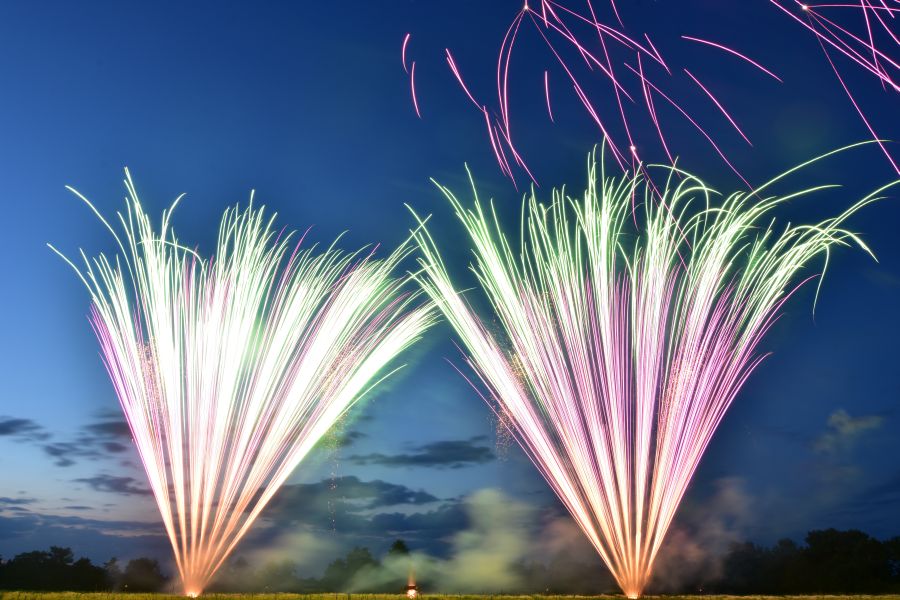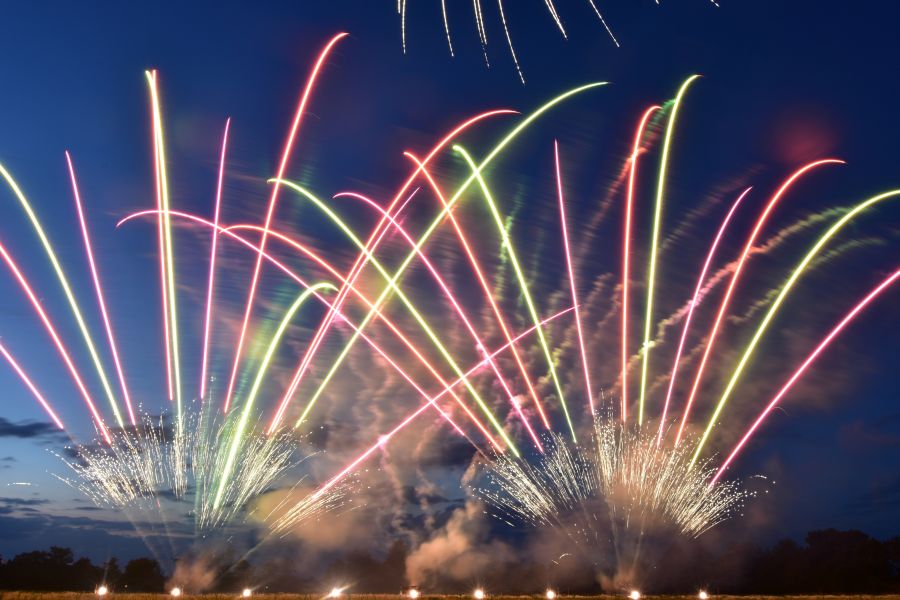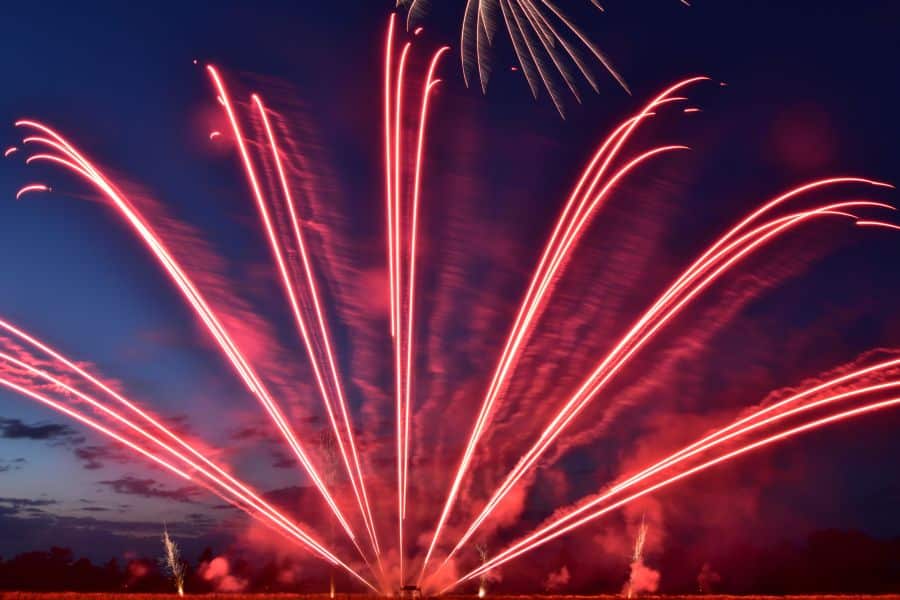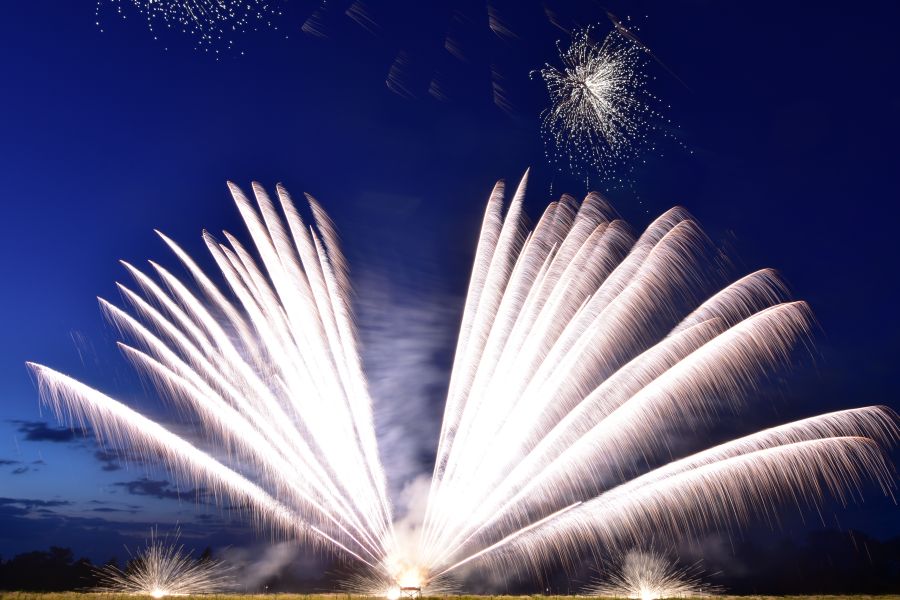 Implementation of the music fireworks – we had the solution in no time
The song has to groove , nobody wants to doze off with a lullaby at a rifle festival! The perfect sound was found in no time, it was a compliment for the ear and the ideal basis for our fireworks in Müden. Of course we come up with something special for every event and if you want to add to our show, you can buy the fireworks online.
Everything had to be right, so get to the work and plan the show. We are not beginners and we understand the wishes and needs of our customers, so we have a good idea of ​​​​how to implement them. Know-how and experience make our work easier. Of course, our clients can express their wishes for the musical fireworks. We act accordingly.
Sure, it was a lot of work for us, but it's the result that counts. Our efforts have really paid off! The joy of the audience is the greatest reward for us and the day at the Schützenfest in Müden was – literally – an absolute hit ! Enthusiasm for young and old, a lot of fun from start to finish.
Spectacular synchronous fireworks
Under the heading "Implementation of the musical fireworks – we had the solution in no time at all" the article can go into the fascinating spectacle of the synchronized fireworks. Using modern technology and expertise, the fireworks are choreographed to the beat of the music, creating an unforgettable audio-visual experience. The article can highlight the precision and coordination involved in crafting such a spectacle that captures the audience's attention and creates an atmosphere of awe and wonder.
Our program – modern technology and over 600 effects
When we put on a show, a few rockets don't do it. At the musical fireworks in Müden (Aller) we ignited a whopping 621 effects! Of course, we're not from yesterday, so we don't go around with a lighter to ignite the elements.
As real pyro professionals, we use a digital radio ignition system. We are happy to advise on this when customers buy the appropriate fireworks online or book our service.
We set up our elements in 9 positions, using a floor width of 72 meters. The fireworks expanded impressively through the fanned positions. The visibly impressed audience was amazed! Bright eyes, open mouths and lots of "Oooh!" and "Wow!" are our reward. It's hard to put into words how much fun everyone had and the newlywed couple who happened to visit the Schützenfest for a short time were overjoyed.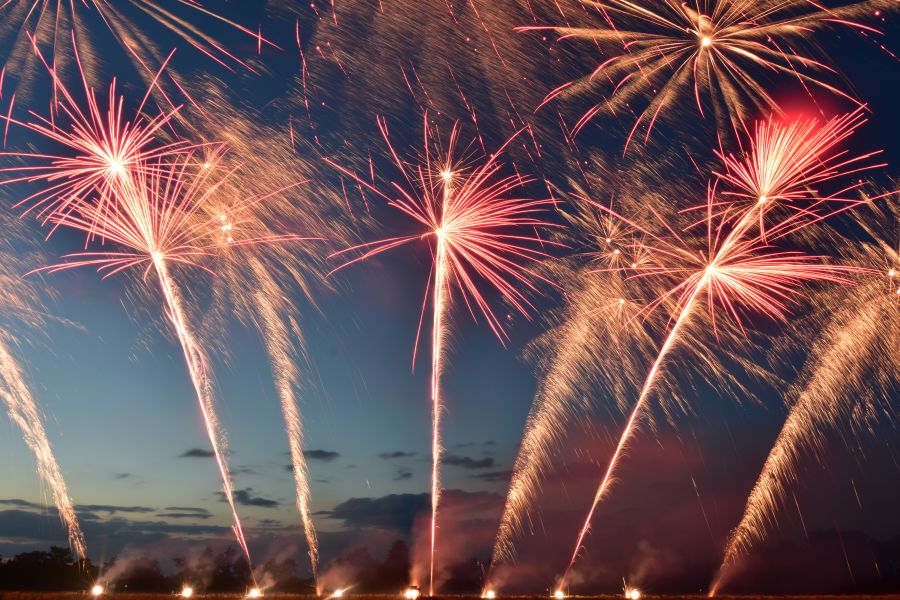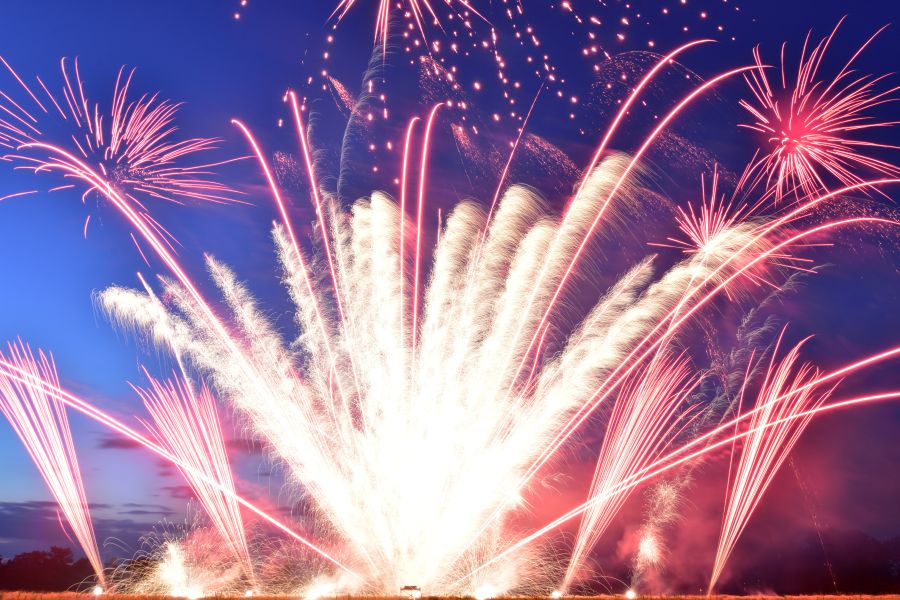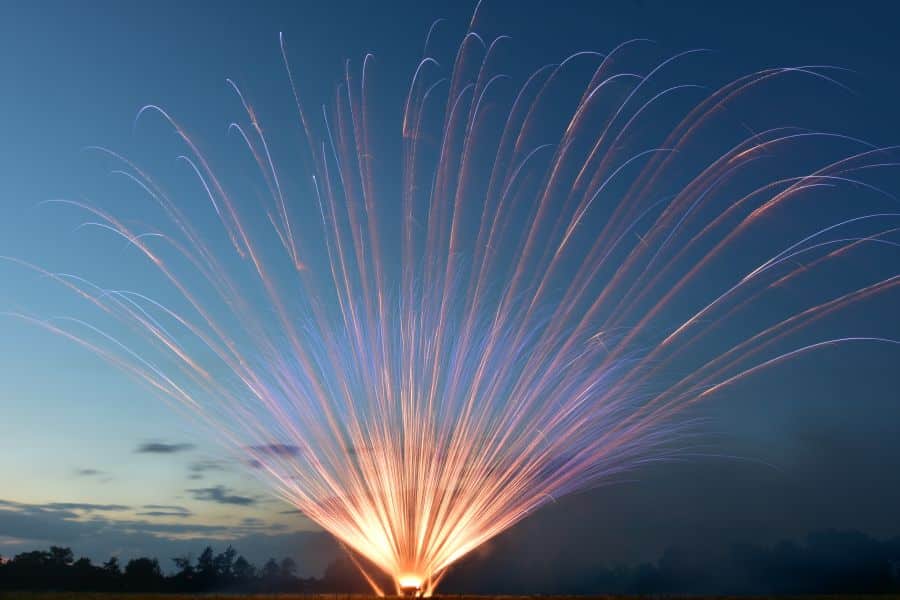 Buy fireworks online – the variety of our offer
As specialists in fireworks , we want to offer our customers the best in terms of service and range. Clients who, for example, would like to have musical fireworks like our customer in Müden can book show fireworks with us. A large fireworks display highlights the occasion and captivates the guests.
Every festival deserves its own unique touch, because it is precisely such events that visitors will have fond memories of for years. It doesn't matter whether it's a wedding, a rifle festival, a youth initiation ceremony or a company party, there are numerous occasions where fireworks should not be missing.
Silvesterraketen und Ganzjahresfeuerwerk sind Teil unseres Sortiments. Wer also seine Veranstaltung komplett selbst durchführen möchte, findet in unserem Shop "PyroStern" vom klassischen Feuerwerk bis zum Spezialeffekt alles. Selbstverständlich gibt es auch passendes Zubehör, wie Anzünder und Zündschnur.
Feuerwerk zum Fest – wir sind dabei
Das Musikfeuerwerk in Müden hat allen Beteiligten wirklich viel Spaß gemacht, gerne wieder! Wir bereiten die Show ausgiebig vor und gewährleisten ein echtes Erlebnis. Kunden, bei denen der "Funke übergesprungen" ist und, die sich selbst von unseren Künsten überzeugen möchten, können uns jederzeit kontaktieren.
On the other hand, interested parties can buy fireworks online from us and stage their very own show. If desired, we can advise and give professional tips so that the celebration is a success.
Das Video zur Feuerwerks-Show: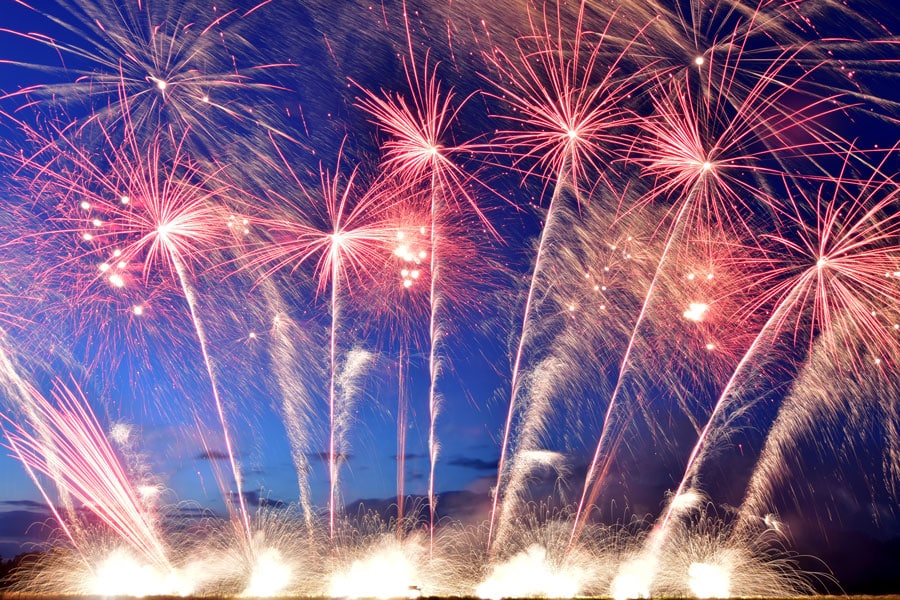 Subscribe to our YouTube Channel